Clem Chiropractic is proud to provide a state-of-the-art facility for the highest quality chiropractic care available. It is one of our top priorities to protect the well-being of our valued patients. We are confident that you will feel right at home in our office as we welcome all patients as if they were family.
Below you can learn more about our doctors and read some testimonials from our patients.
Modern Technology
Spinal Decompression offers you a state of the art alternative to invasive and risky back surgery.
Dr. Chris Clem has been freeing people from pain since 2001 in his clinic in Auburn, Illinois. His focus is freeing people from pain, helping them recover and teaching them how to effectively manage their condition on their own.
Dr. Clem uses a "whole person approach" when taking care of his patients. By combining the very best hands-on-technique, implementing rehabilitation for strength and stability, and using state of the art physiotherapy procedures Dr. Clem is able to help you to accelerate your healing to not only get you well but keep you that way.
On a personal note Dr. Chris Clem is an avid outdoorsman. Free time is usually spent fishing or hunting. He is also a member of Sugar Creek United Methodist Church and serves as Chair of Credentialing for the Board of Governor's for Shriner's Hospital St. Louis.
Education:
Bachelor of Science in Human Biology from Logan College of Chiropractic in April 1998

Doctor of Chiropractic from Logan College of Chiropractic in April 2000

Certification in Acupuncture from Logan College of Chiropractic in August 2007

Certification in Extremity Adjusting from Logan College of Chiropractic in April 2008

Certification in Chiropractic Rehab from Logan College of Chiropractic in January 2008

Certified Chiropractic Posture Therapy Specialist

Ongoing Postgraduate Training in Current Healthcare Topics
Licensure:
State of Illinois Licensed Chiropractic Physician

National Board of Chiropractic Examiners Parts I, II, III, and IV and Physiotherapy

Memberships & Associations:

Member of Illinois Chiropractic Society

Member of Logan College of Chiropractic Alumni Association
Licensed Chiropractor Since 2000
Please reload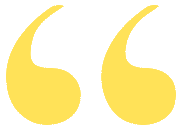 Clem Chiropractic Center is a very professional and caring group. The doctors and staff are truly dedicated to assessing each client's pain and medical needs, and establishing a plan to get them pain free and functioning again. I have had several flare-ups that Dr. Chris and staff have tailored treatment and scheduled appointments for my specific needs. They have diligently done what was best for me, thus helping me to avoid having back surgery.
I highly recommend Clem Chiropractic!!"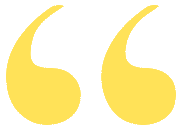 I would recommend Clem Chiropractic Center to anyone. They are very efficient, kind and they care about your health and well being. They have helped my situation tremendously and I continue to maintain a healthy life through chiropractic care."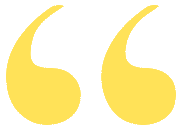 The doctors, rehabilitation staff, billing staff are all phenomenal. I would recommend them to anyway experience spine or back trauma. I experienced a debilitating injury to my spine that left me unable to walk, stand, or sit. I couldn't even lift a gallon of milk. I herniated 2 discs and compressed my L5 vertebrate. I thought that I was going to require surgery or steroid injections; however, through spinal decompression treatment. I am now almost back to fully functioning In about 7 1/2 weeks. I don't know where I would be with Dr. Clem."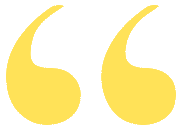 Great staff! Would and have recommended Dr. Clem to everyone. Keeps In touch and always asks questions to better treat me."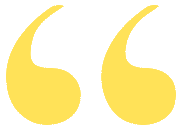 Clem Chiropractic is dedicated to individual client needs and enhances the quality of life."
Please reload
Click above to read more testimonials or to leave one yourself. Thank you!